Heater Repair Contractors Servicing Concord, Danville, Walnut Creek, Lafayette, CA & Surrounding Areas
Heating your home helps you and your loved ones stay comfortable and relaxed during the winter months. But if your furnace or heat pump doesn't operate as it should, you'll compromise comfort while increasing your energy bills. Contra Costa Climate Control offers rapid and reliable heater repair service. Founded in 1997, we have decades of experience repairing heating systems in residential and commercial properties.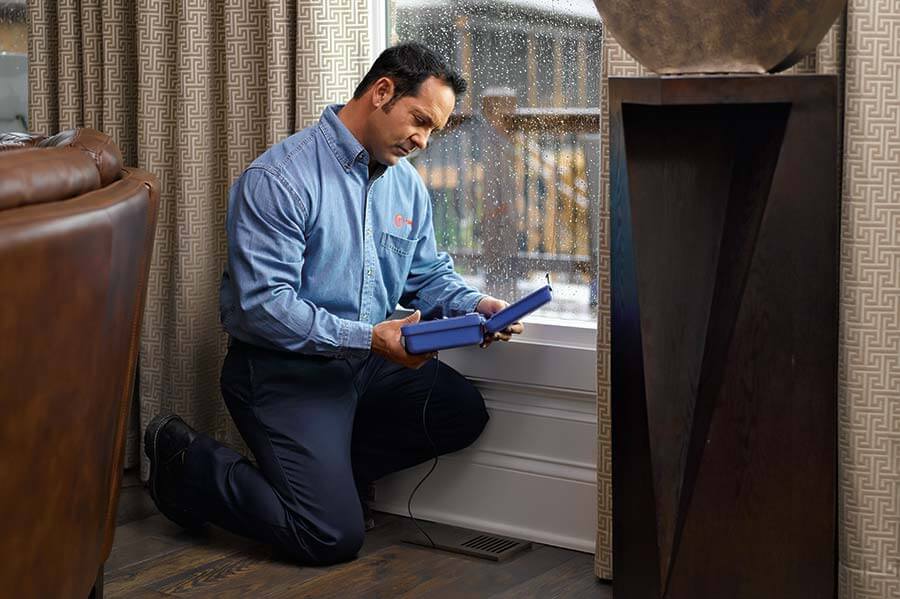 Signs You Must Schedule a Heating Repair
Waiting for a problem to fix itself only leads to more damage and costlier repairs. That's why you must schedule a heating repair as soon as you notice an issue. If your heating system cycles often, blows cold air or doesn't turn on, it's time to schedule a furnace, or heat pump repair right away. Our technicians provide responsive service and reliable results. They must pass background checks and take part in continual training.
Heating Repair Service
When your furnace or heat pump breaks down, you want to call an HVAC contractor and have them visit your home right away. That's why Contra Costa Climate Control offers fast heat pump, and furnace repair service. We can find and fix most heating problems in one visit, and we'll always respect your property. When we leave your home, we'll make sure that we've provided a permanent solution.
Why Choose Contra Costa Climate Control
When you search for an HVAC contractor online, you receive dozens of results. How do you filter the best from the rest? Experience and excellent customer reviews help. At Contra Costa Climate Control, we're proud of our extensive history in the community. Our customers are our neighbors, and we treat them as such. People pick us because:
Locally owned and operated heater repair company.
Believe in honesty, integrity and professionalism.
Our pride comes from your peace of mind.
Technicians must pass background checks.
Guarantee customer satisfaction and flat-rate pricing.
Do you need your furnace or heat pump repaired? Don't settle for shoddy workmanship from an unlicensed contractor. Contact Contra Costa Climate Control to schedule your heater repair. We're standing by to serve residential and commercial customers in Concord, Danville, Walnut Creek, Lafayette and the surrounding areas in California.
Call or Click to Schedule an Appointment Today!
100% Satisfaction Guaranteed
We Proudly Serve the Following Areas